When an organisation looks to transfer its procedure into digital platforms, it usually relies on CRM (Customer Relationship Management) or ERP (Enterprise Resource Planning). These platforms are known for streamlining workflows and promoting more visibility into the operations. Furthermore, the overall customer experience is improved. Keeping this in mind, proper CRM training is important in the world of digitalization.
Digital transformation
Initially, most companies start their journey with either CRM or ERP and then upgrade with the additional features. This is where CRM and ERP integration come into the picture. So, let's take a deeper look into the features of ERP and CRM applications.
Here, you will learn how your business will benefit from CRM and ERP integration. CRM and ERP platforms both are important for business repositories and thus, enable tech-driven approaches to streamline workflows. It is crucial to note that both these platform's capabilities are different. Therefore, you should clearly explore more about CRM and ERP integration.
What is CRM?
CRM is a software that has the technology for managing a company's valuable relationship and interaction with future and existing customers. The platform is frequently used for sharing information on customer support, sales, and marketing details. To handle this software efficiently, CRM software online training is required.
Salesforce
Salesforce is considered to be one of the leading vendors of CRM platforms. As of 2020, it had a market share of 19.5%. It is certainly a pioneering platform that offers a range of instruments to help a business when it comes to converting leads into subscribers. The platform helps in closing more deals with a great amount of additional resources and customized salesforce training. If you are looking to utilize this platform for your organization make sure to consult with one of the Best salesforce consultant in USA.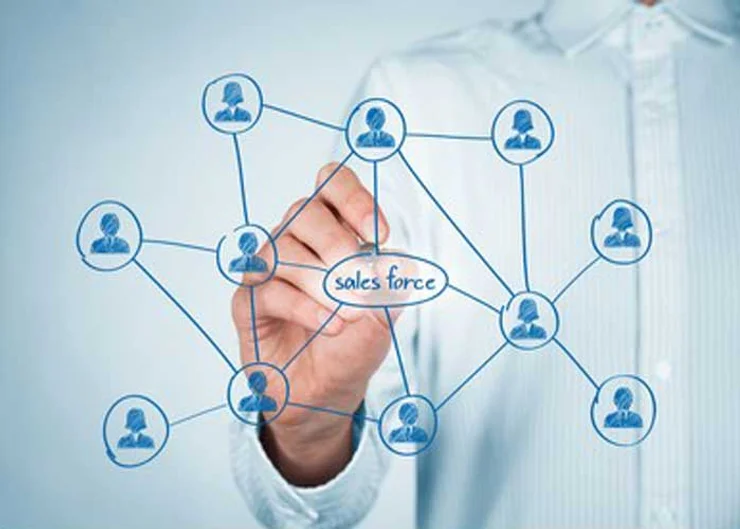 What is ERP?
ERP too is a software that is used by many companies for streamlining daily business activities including supply chain operations, procurement, risk management, accounting, human resource management and even compliance. The overall purpose is to help in the integration of various business facets and provide a full vision of the critical processes involved. To make it simpler, consider discussing your needs for business consultation in New York.
Basic similarities between CRM and ERP
Let's find out the aspects that unite CRM and ERP platforms. The basic similarity between the two is the repository that brings essential data together to increase the efficiency of workflow. These desktop software are cloud-based and allow easy distribution of data and synchronizing even if it is for multiple departments. The delivery model is based on SaaS and thus, the vendor can manage the data Centre and applications on the site. Get in touch with a business consultation team in NY to make things easier and clear.
Lastly
A salesforce development company in USA means a lot for an emerging organization. Whatever needs you have in your mind, make sure to bring up in front to have the best plan. You can also go for salesforce training if you want to handle it on your own.